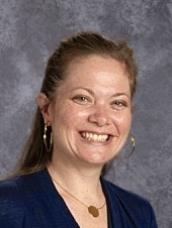 Phone: 973-584-8955 x3504
Email:
Degrees and Certifications:
Mrs.

Ashley Cicchino

Work Experience:

I have worked in the field of education since 2005. Prior to becoming a school counselor in Roxbury, I was a school counselor in an alternative learning program for middle and high school students. Before that, I was a paraprofessional in a special education setting, and I was a teacher for the Institute of Reading Development.

Philosophy:

I believe that it is our job to help all students learn and grow physically, intellectually, emotionally, socially and to help them to develop a strong sense of responsibility towards themselves and their community. Mental health is health, and a strong knowledge of how to care for our own well-being is the foundation for success in all areas of life. I also believe that every student has the right to explore their potential in a safe and supportive learning community, and to fall in love with learning. As a counselor, it is my responsibility to advocate for my students and to go the extra mile on their behalf. At the elementary level, it is especially important for students to learn from their mistakes in a safe environment in order to gain a better understanding of who they want to become.

Who Am I:

I was born and raised in central New York and now reside in New Jersey with my husband and our two young children. Spending time with family and friends is my favorite thing to do when I am not at school. I am still working hard every day to practice what I preach in my SEL classes; to be more present in the small moments and to put those mindfulness skills to good use ;) I consider myself a lifelong learner, I have a passion for science and reading, and my favorite part of my job is learning something new from my students and my children every single day. In the rare moments that I am alone, you will find me dreaming up our next big trip, planning an epic kids-themed birthday party, watching true crime documentaries or pretending to be a professional realtor and exploring any new houses for sale. I try to see the humor in everything, and I live by the idea that laughter is the best medicine.

Please visit mrscicchino.com for more information and resources about the JES School Counseling Program!