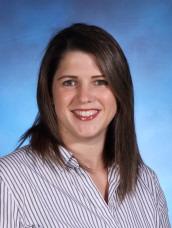 Phone: 973-584-2973
Email:
Degrees and Certifications:
Bachelor of Arts (B.A.), History Master of Science (M.S.), Educational Administration Principal Certificate Supervisor Certificate Teacher of Social Studies (K-12) Elementary School Teacher (K-6)
Mrs.

Jessica Swaim

Work Experience: I have worked in the field of education since 2007. Prior to becoming an administrator, I taught a variety of Social Studies courses for students grades 6 through 12. I worked in two different NJ middle schools and two NJ high schools prior to joining the Roxbury team. I also have experience with the Center for Responsive Schools, using the Responsive Classroom model in my own classes and also working briefly as a Certfied Trainer to teach middle level educators nationwide how to help make their instruction more fun, engaging, and developmentally appropriate.

Philosophy: I believe that how students learn is as important as what they learn. School should be a multifaceted experience for students, meeting not only their academic needs, but their social and emotional needs, as well as targeting important life skills. Every student has the potential for growth and it is our job, as educators, to figure out how to reach and promote that potential in each child. School should be a safe space where each child can identify multiple caring adults to whom they could turn when they are in need.

Who I Am: My husband and I have two young sons. I am a self-proclaimed history nerd and, thanks to my mother's love of ancestry, a member of the Daughters of the American Revolution. I am an avid reader (reading over 100 books per year) and love listening to lots of different kinds of music. If your car pulls up next to mine during the rare time that I'm driving alone, you'll see me jamming out to the radio--don't laugh! I love to travel and one of the best experiences I've had in my life was the opportunity to study abroad in college. I attended a university outside London and was able to visit many European cities during that semester.